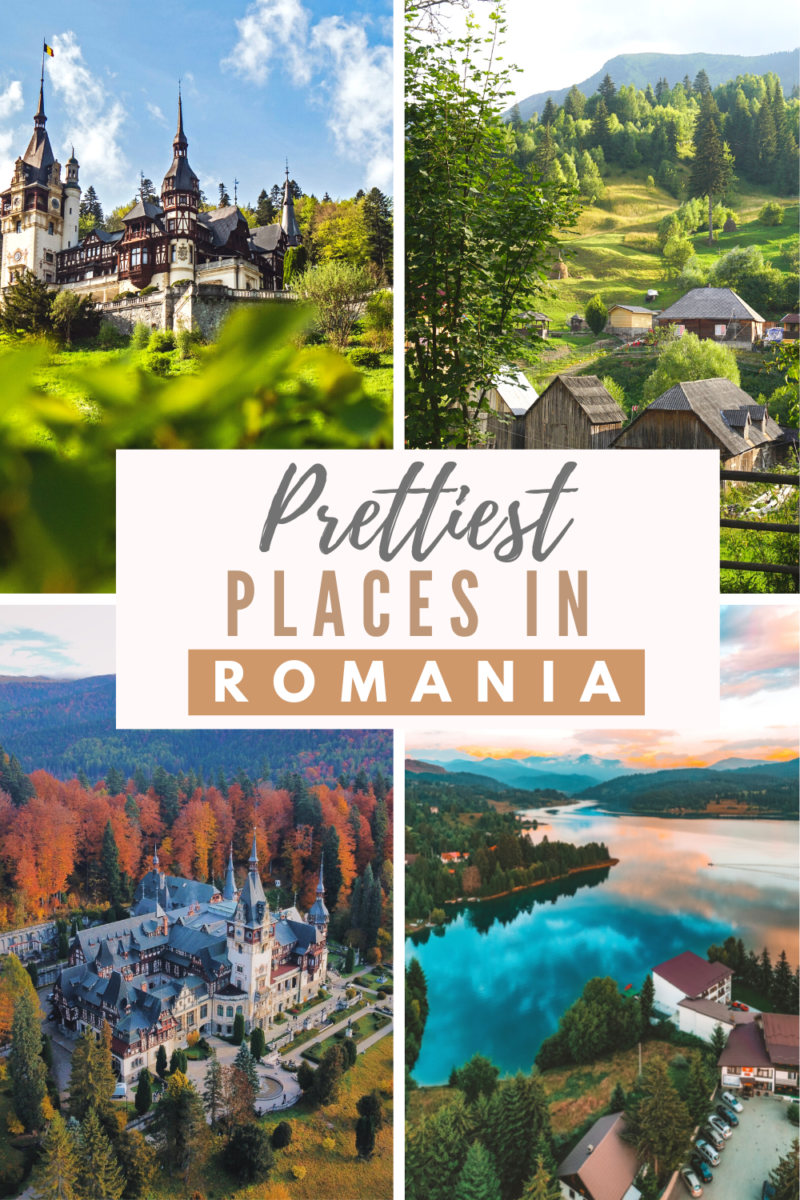 Looking for the best places to visit in Romania? Romania is a beautiful country located in Southeastern Europe, known for its stunning natural beauty, rich cultural history, and delicious cuisine. Romania is also constantly rated among the cheapest destinations in Europe – perfect for budget travelers and those wanting to make the most of their time away.
With so much to see and do, it can be overwhelming trying to decide where to go on your trip to Romania. Here are the 10 must-see places in Romania that you won't want to miss.
One more thing! Make your vacation full of unforgettable experiences with GetYourGuide! It is a booking platform that helps travelers find incredible travel experiences wherever they're headed. These experiences include skip-the-line tickets to the world's most iconic attractions, walking tours by top local experts, immersive food and beverage tours, cooking and craft classes, bucket list experiences, and niche offerings you won't find anywhere else. Click here to learn more.
Check out our other round-ups for the Top 5 Must-See Places In Bulgaria.
This article may contain affiliate links. When you book through these links, we earn a small commission at no extra cost to you. This helps us keep the website up. Thanks for your support!
Bucharest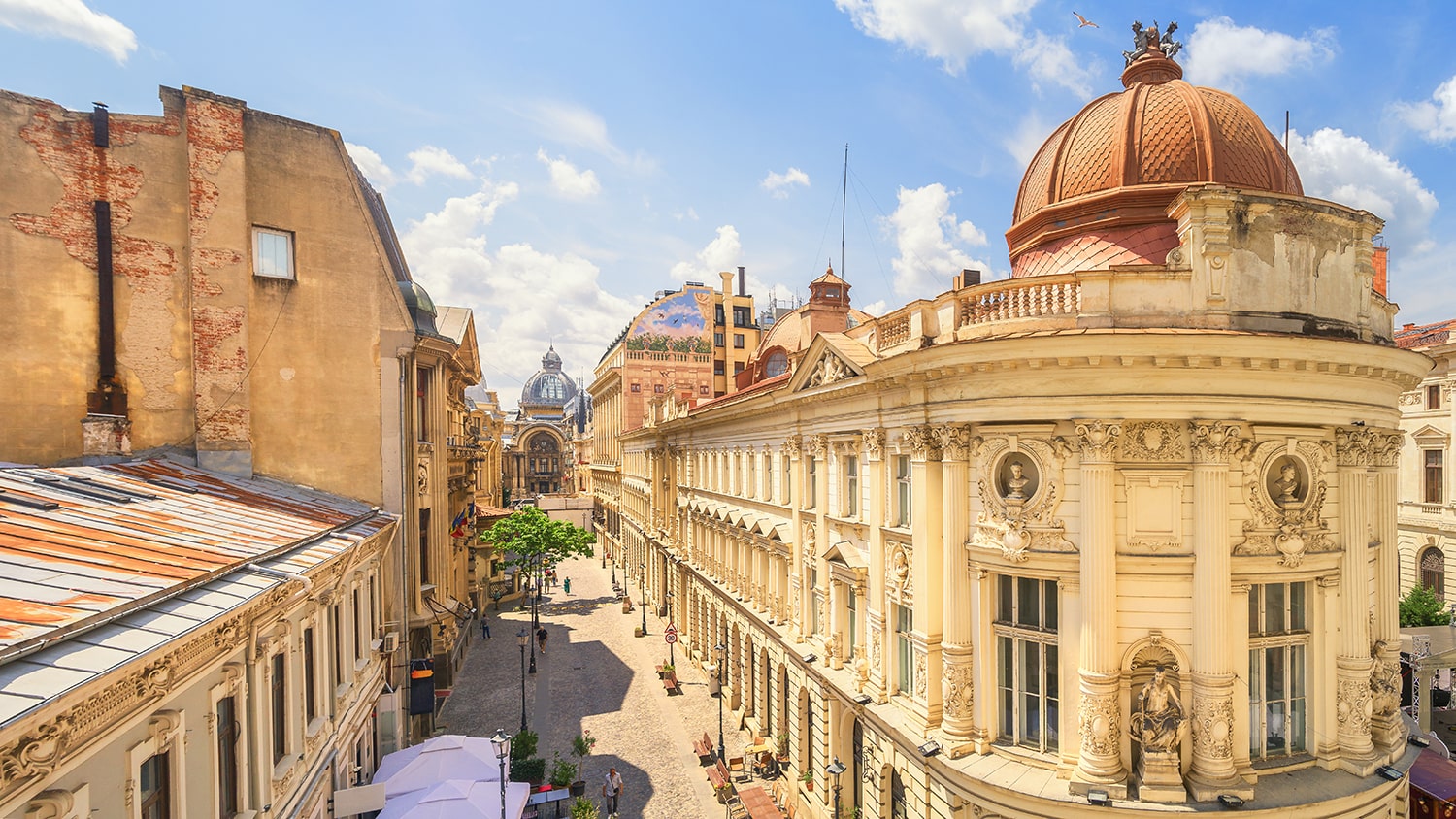 As the capital and largest city of Romania, Bucharest is a must-visit destination. It is home to many important cultural and historical sites, such as the Palace of the Parliament, the Museum of Romanian History, and the Old Town, which is home to charming cobblestone streets and beautiful Baroque-style architecture. Bucharest boasts a modern and cool going-out scene with trendy cafes and bars, very nice restaurants and fine-dining places (for very good prices!), urban gardens and sky bars, and – most importantly – friendly, welcoming people. The nightlife in Bucharest is nothing short of incredible – it can even be classed as one of the best things to do in Bucharest!
Transylvania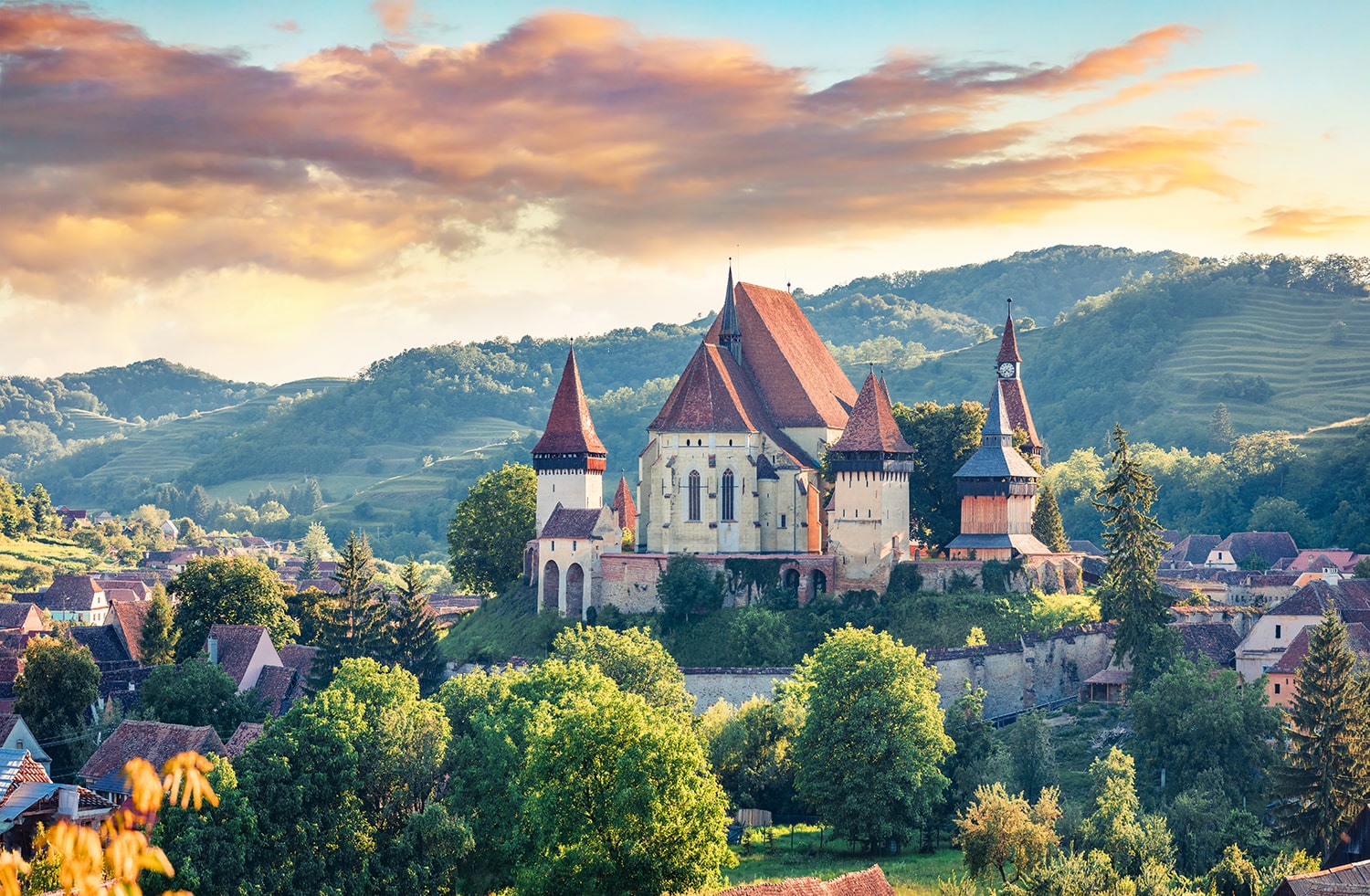 Located in the central part of Romania, Transylvania is a region known for its stunning natural beauty and rich cultural history. It is home to many castles and fortresses, including Bran Castle, which is also known as Dracula's Castle. Yes, Transylvania is most famous for its Dracula connection, but venture into the heart of Romania, and you'll find that Transylvania is, in fact, one of Europe's hidden gems.
These are our favorite local haunts, touristy spots, and hidden gems throughout Transylvania:
Despite being surrounded by steel mills, Corvin Castle is Transylvania's most spellbinding fortress. You'll be thunderstruck the moment you walk over the drawbridge, with pointed turrets rising above, into the stone courtyard. Visitors aren't shackled to guided tours, so you can stroll freely and let your imagination run wild.
Alba Carolina Citadel is the crowning attraction of Alba Iulia. Within this star-shaped citadel are museums, churches, and the Unification Hall that sealed the union of Transylvania with Romania in 1918. If you're short on time, focus on the dazzling Coronation Cathedral and National Union Museum. Ideally, spend a full day strolling museums, posing at grand gateways, and idling in cafes. The citadel is free, but the museums carry entry charges.
Over 40 years, dozens of builders, artists, and wood carvers brought Peleş Castle into existence. The neo-Renaissance masterpiece was commissioned by Romania's first king, Carol I, and its first stone was laid in 1875. Today this former royal summer residence is a wildly popular tourist attraction. Visits are by compulsory 40-minute guided tour; photographing inside costs a steep additional 32 lei. Inside, not a single corner is empty of silk rugs, Murano glass, carved walnut, or polished marble.
Maramures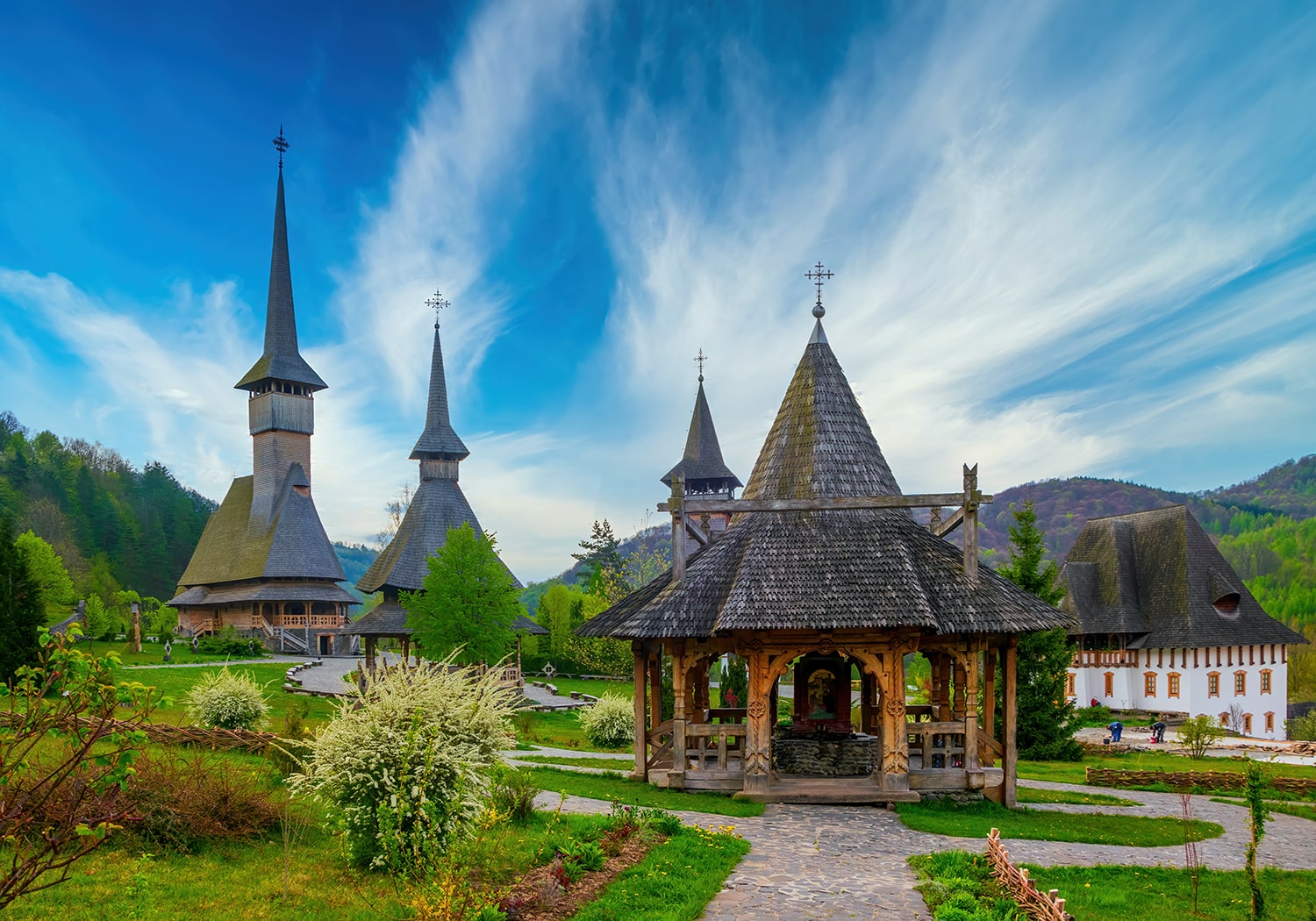 Located in northern Romania, Maramures is a region known for its traditional rural lifestyle and stunning natural beauty. It is home to many charming villages, beautiful forests, and stunning mountain ranges. It has everything one might desire to see during a holiday in Romania: mountains, caves, lush forests, waterfalls, lakes, thermal springs, and plenty of other wonders. Maramures is also a place where tradition and customs are highly regarded and well-preserved. Wooden churches, museums, and memorial houses are some of these places where you can unveil this region's fascinating history. No matter what lures you to come to visit Maramures, you are bound to have a memorable vacation here. Must-visit cities in Maramures:
Sighetu Marmației is one of the most popular cities in Maramures and a great departure point to other attractions in the region. This city has an impressive historical and cultural patrimony and plenty of museums to prove it.
The capital city of Maramures county, Baia Mare is surrounded by the Gutai Mountains. This historical city has been a human settlement for the past 2000 years. Some of its middle ages vestiges are still visible today. The tower of Saint Stephan dating back 6 centuries ago and the Butcher's Tower, a remaining medieval fortress, are two of the landmarks of Baia Mare. The city has a charming old center lined with dining places and cafes. Other places you should visit here are the art, archeology, ethnographic, and mineralogy museums, the planetarium, and the observatory.
Danube Delta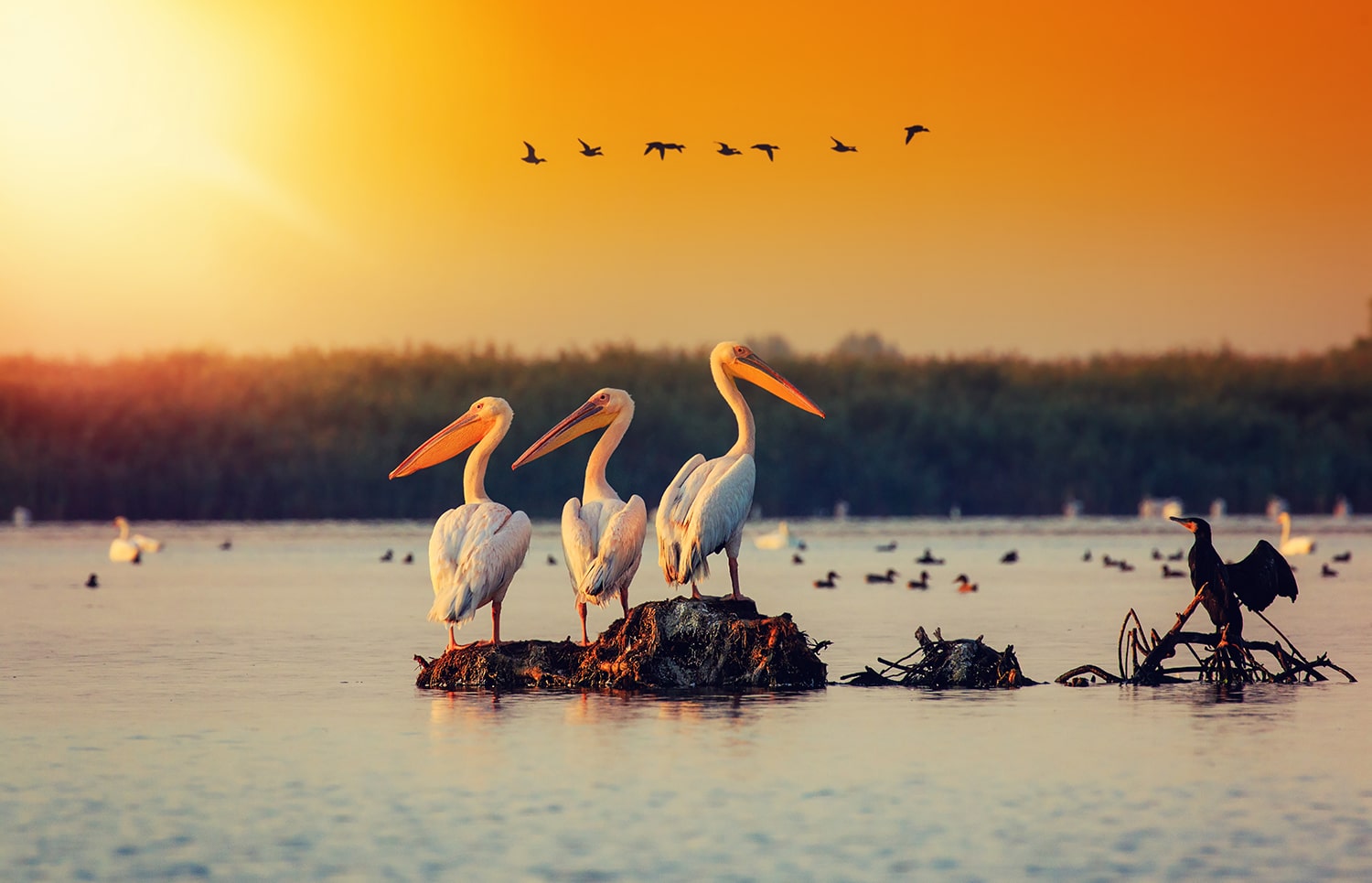 Located in eastern Romania, the Danube Delta is a UNESCO World Heritage Site known for its stunning natural beauty and rich biodiversity. It is home to many species of plants and animals, including over 300 species of birds.
Thousands of birds migrate through the Danube Delta from March to October, making it the perfect time to visit the area. The region has both resident and migratory birds that are worth the visit for bird lovers. Most of them return to the area to nest with many showcasing distinctive dances, and noises and participating in mating rituals.
Sibiu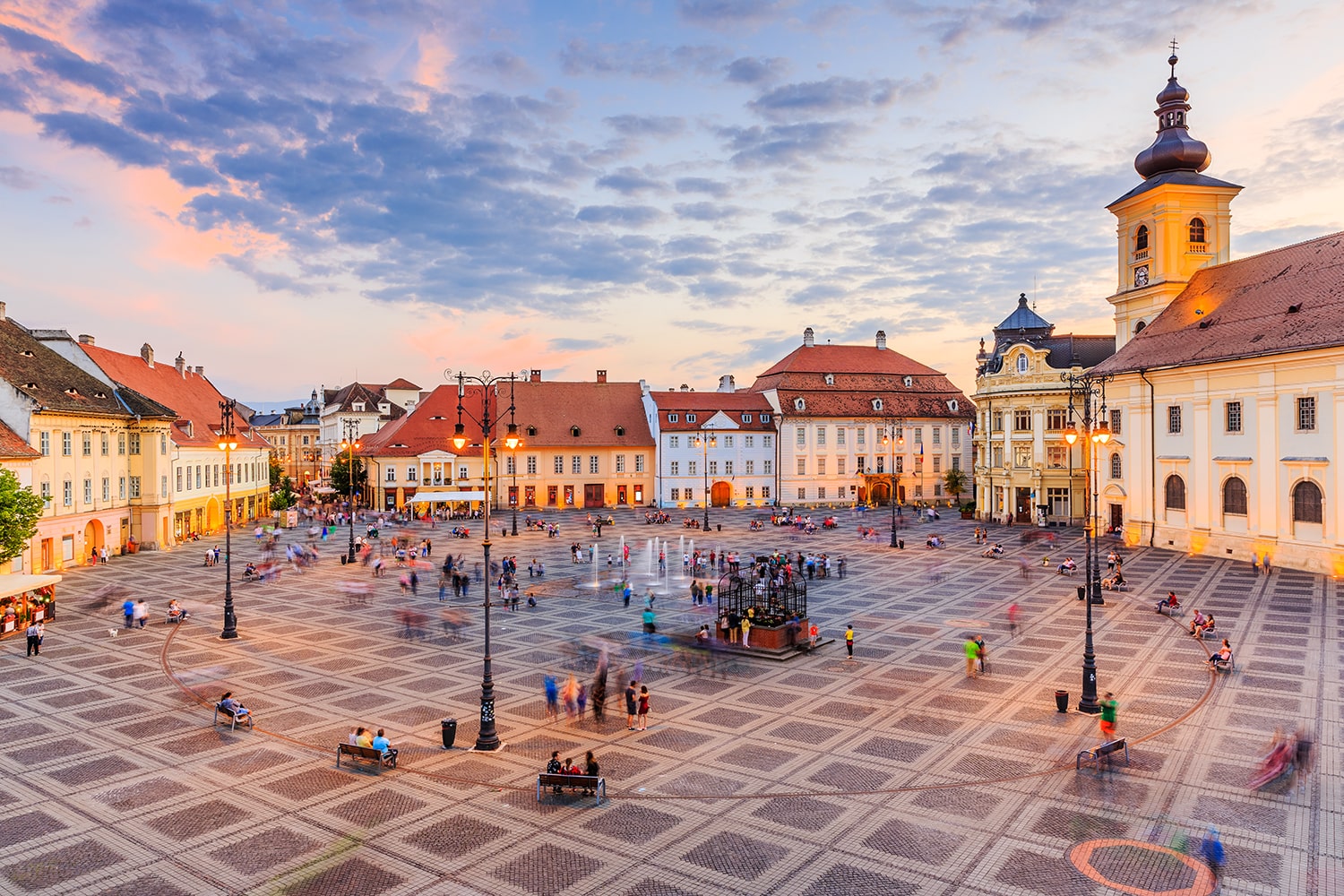 Once you are in Romania, you should visit Sibiu, to make sure you have discovered the best of this country. There are many reasons to visit Sibiu. One of them is the fact that the city will conquer you with its medieval charm, its old and colorful houses, and its old legends, making it the perfect place to soak up the local atmosphere.
You can spend many days here, but if you don't have too much time, a day is enough to enjoy the best attractions in Sibiu and the top things to do. Walk on Nicolae Balcescu pedestrian street, explore Piata Mare, enjoy art at Brukenthal Museum, and get lost on the Stairs Passage – the most Instagrammable place in Sibiu!
Cluj-Napoca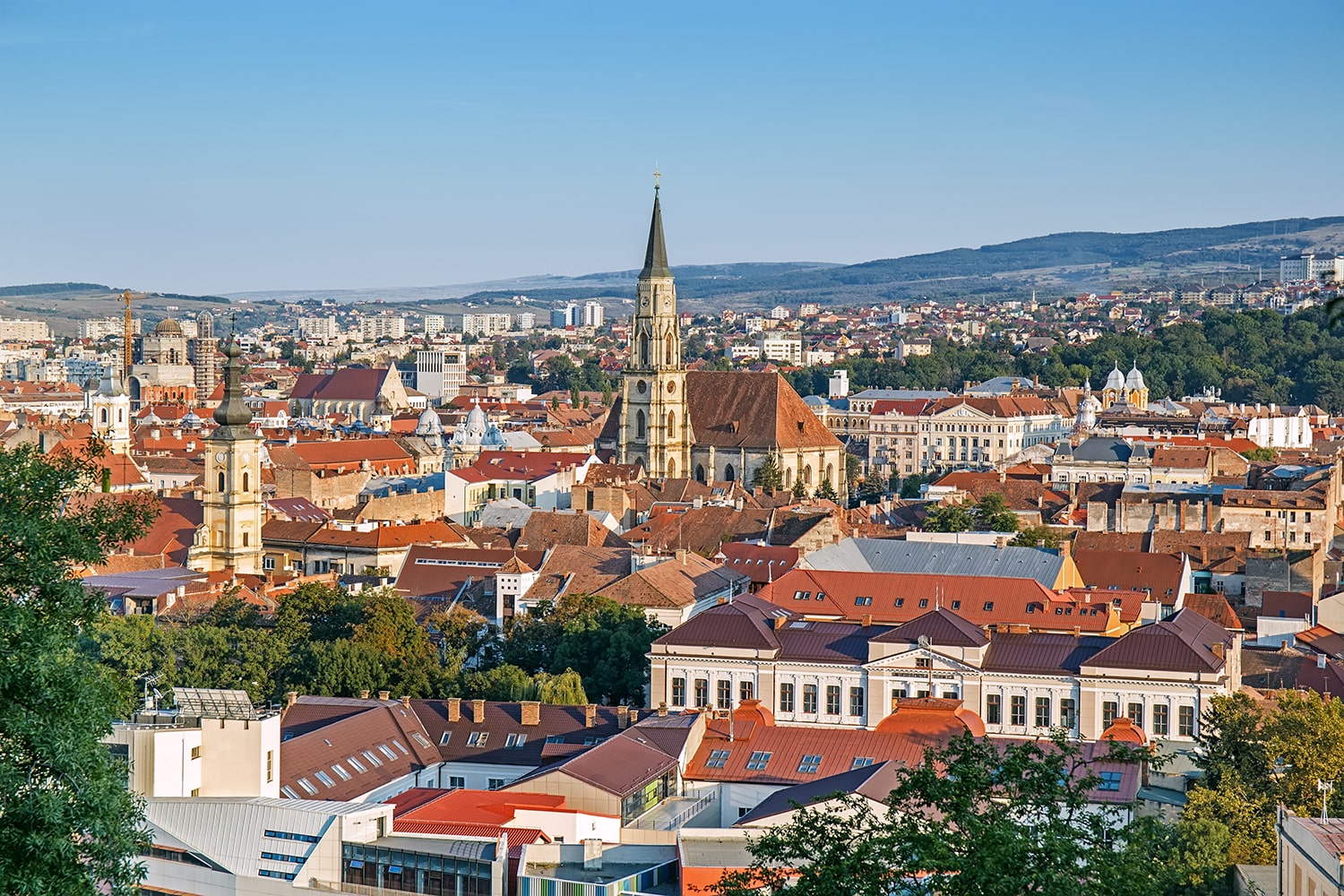 Located in western Romania, Cluj-Napoca is the largest city in the region and is known for its rich cultural history and vibrant nightlife. It is home to many museums, galleries, and cultural events, as well as beautiful parks and gardens.
Here you should see Matthias Corvinus' mounted statue and the old St. Michael's Church in Union Square – right in the middle of the city. This Gothic architecture piece is one of the most valuable in Transylvania. Smaller streets around the Square can take you into splendid inner courts, old houses, and isolated Churches.
Also don't forget to visit the Botanical Garden which spreads over 14 hectares and contains among others a small Japanese garden, greenhouses for equatorial and tropical plants, a small water course through its middle, and a tower that can be climbed to get a better view of the garden arrangements.
Brasov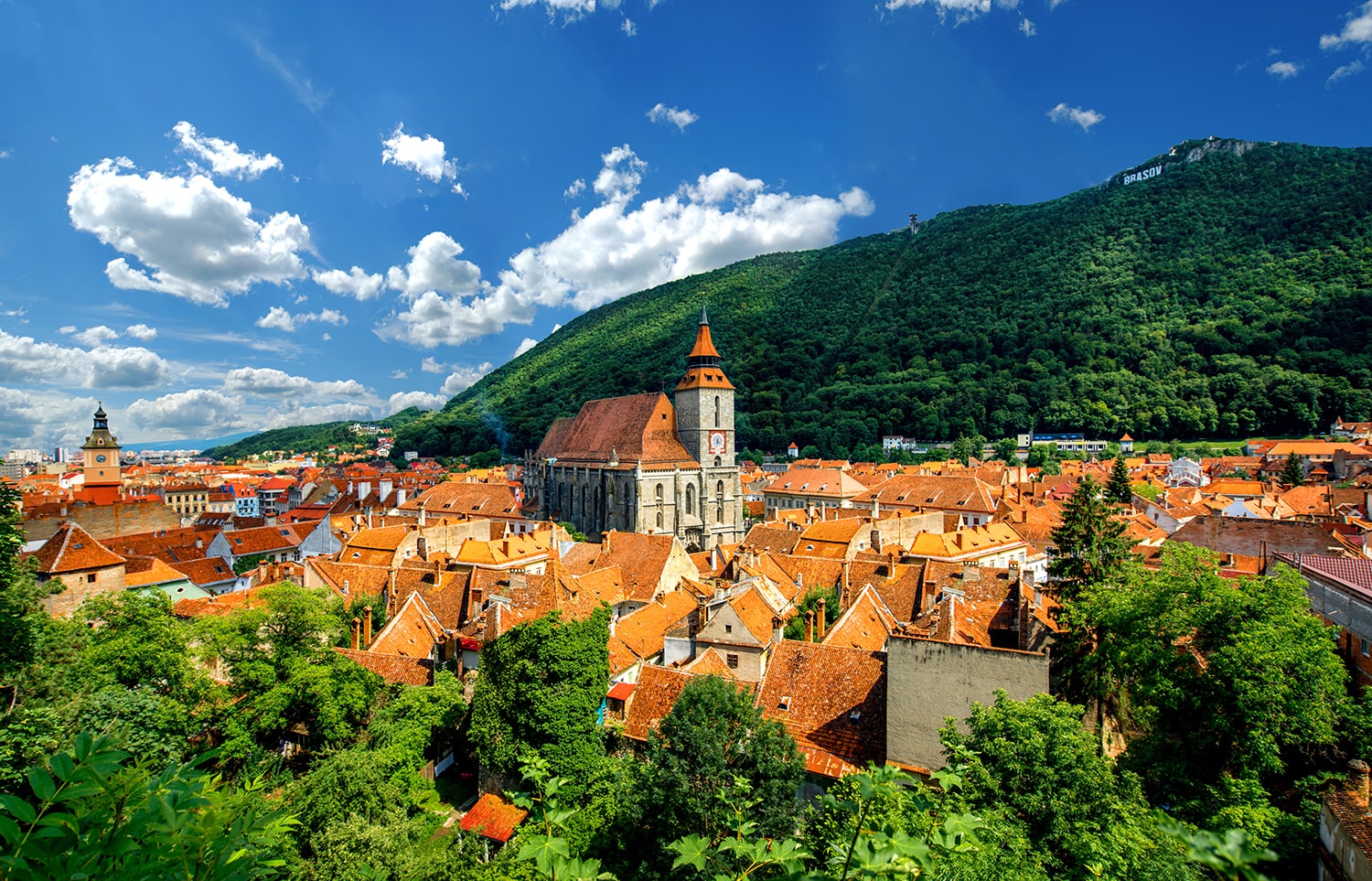 Located in central Romania, Brasov is a charming city surrounded by the Carpathian Mountains. It is known for its beautiful old town, historic churches, and stunning natural surroundings. Also, it is just 3 hours away from Bucharest, the country's capital, and 5 hours away from Constanta, the Romanian city on the shores of the Black Sea.
Brasov definitely deserves two-three days devoted to exploring its two citadels, discovering its museums, and escaping into its surroundings for a nature break. On your first day, stroll in the Old Centre, tracing the medieval citadel's walls and visit the first Romanian school, or just take a free guided tour.
Timisoara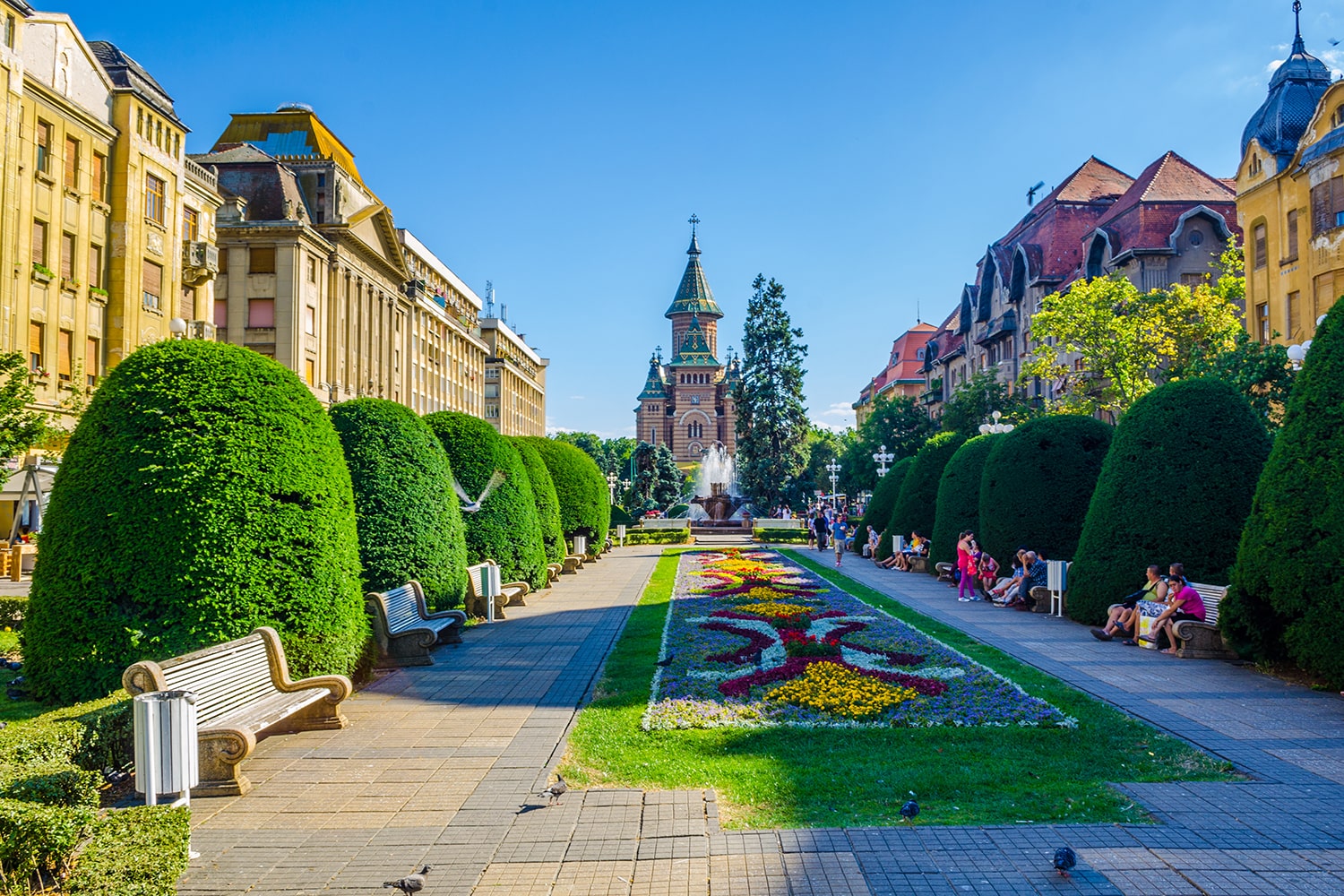 Nicknamed the "Little Vienna" or the "City of Flowers", Timisoara is noted for its large number of historical monuments and its parks and green spaces. Located in western Romania, Timisoara is the third-largest city in the country and is known for its rich cultural history and vibrant nightlife.
Thanks to its mild climate, Timisoara has lots of public squares and lush green retreats. The city is easy to explore on foot. If you get tired, a tram will be along in a moment; the system is fast, frequent, and efficient.
Timisoara abounds with churches of several denominations, a Jewish quarter, an elegant baroque square, and a pedestrian-only downtown area. Some of the monuments in the heart of the city afford panoramic views, while the many parks in this "city of flowers" provide an idyllic spot to take a break from sightseeing.
Constanta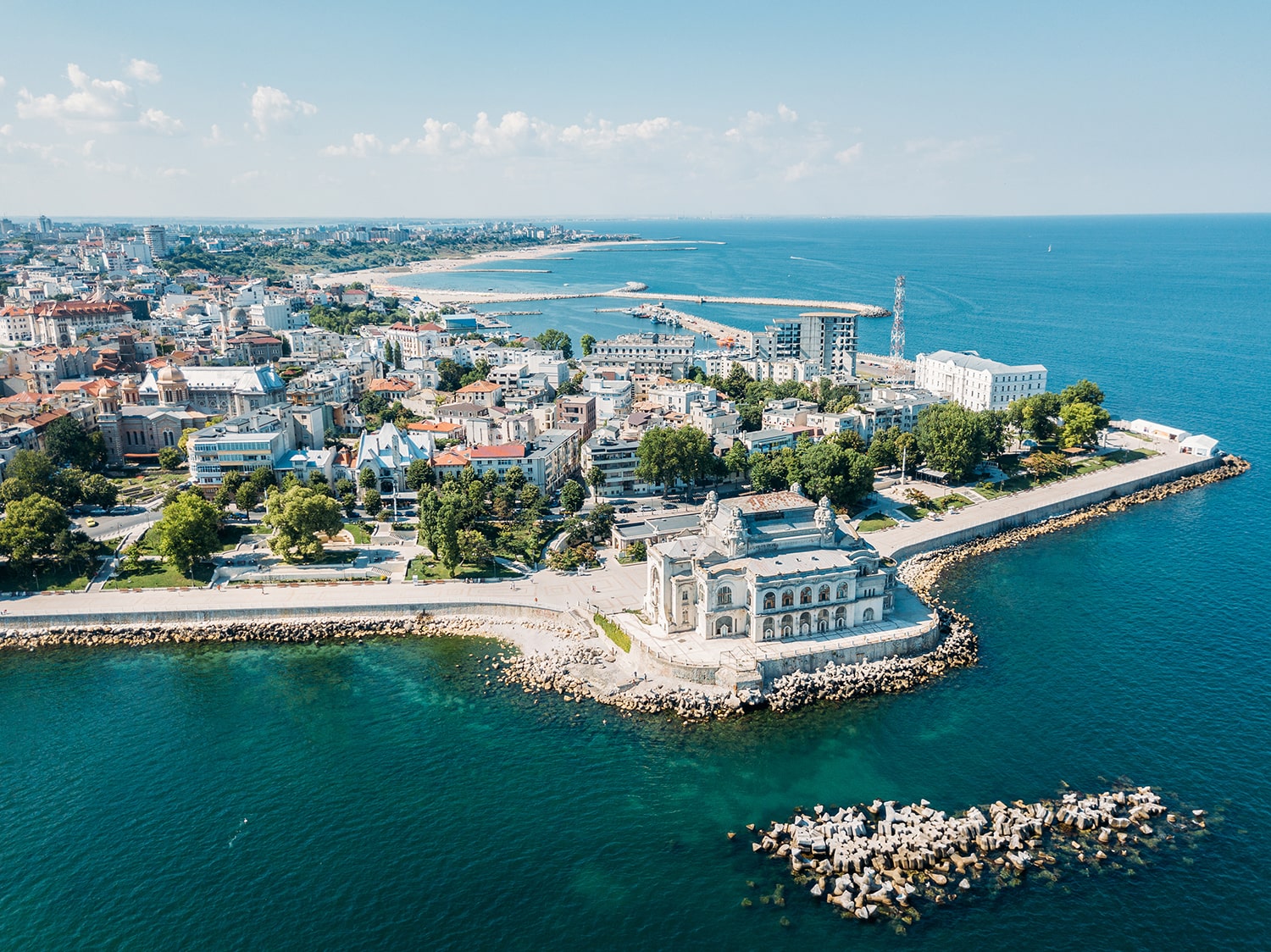 Located on the Black Sea Coast in eastern Romania, Constanta is a popular destination for beach-goers and water sports enthusiasts. It is home to many beautiful resorts and sandy beaches, making it the perfect place to relax and soak up the sun.
Constanta is close to some of the best resorts on the Black Sea. So during the summer, it bustles with visitors. Mamaia, the most popular beach resort in Romania, is one of the most notable in Constanta. Relax on the beach, pop into a casino, check out the museums, or enjoy the cuisine.
Constanta is also the oldest inhabited city in Romania, dating back to about 600 BC. There's a rich history and culture to explore here. You can choose from several great museums when visiting Constanta. The city is also very affordable. That means you can enjoy a higher level of holiday luxury. If you like sun and sand, there's no better destination in Romania!
Oradea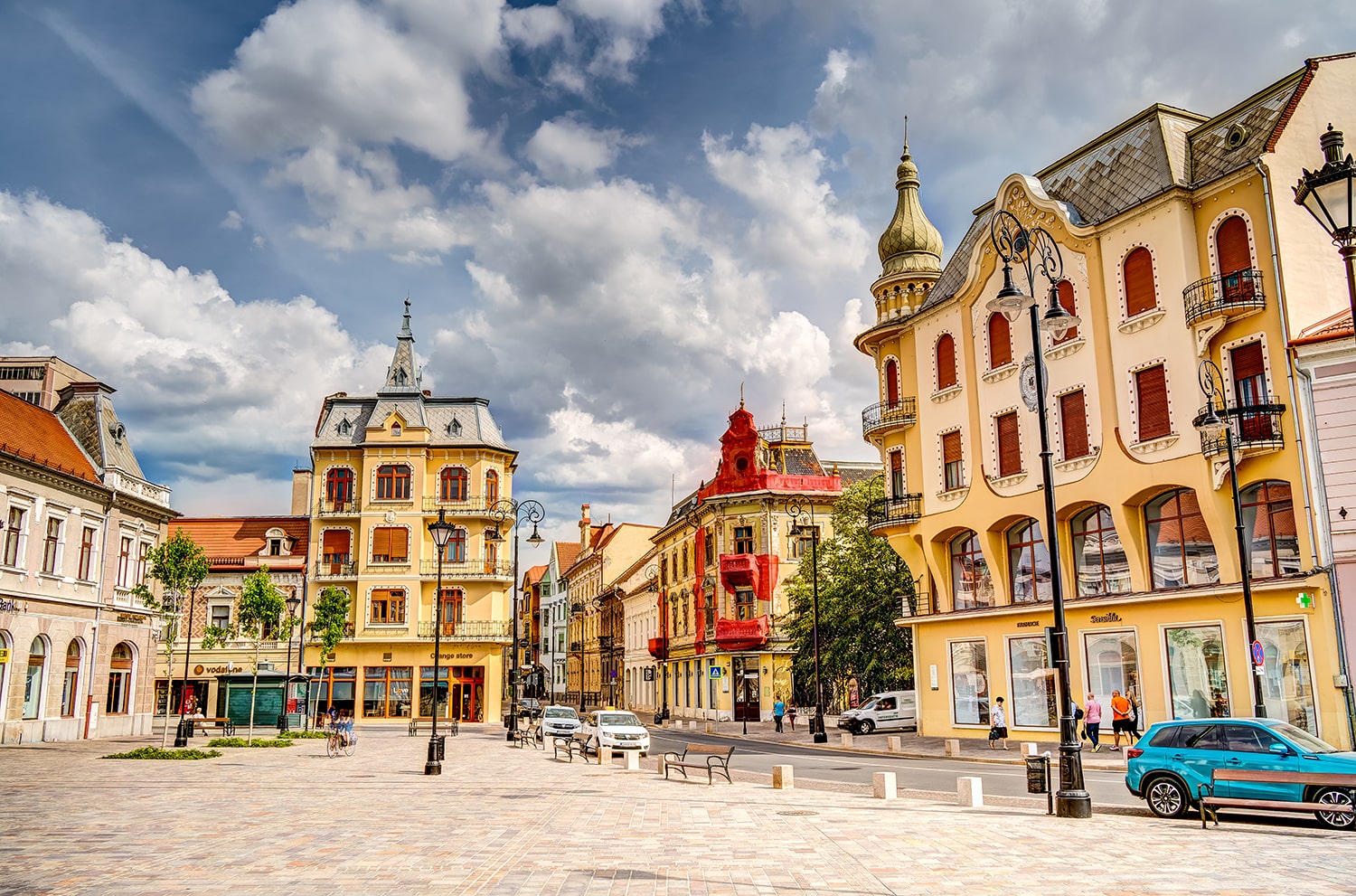 Located in western Romania, Oradea is a charming city with a rich history and beautiful architecture. It is known for its thermal springs, picturesque streets, historic squares, and cultural festivals, making it the perfect place to soak up the local atmosphere. In addition to the many Baroque buildings, Oradea is remarkable for its particularly rich collection of Art Nouveau architecture. Here are some of the most popular attractions to visit in Oradea:
Baroque Palace

– a wonderful Baroque castle in Viennese style with 365 famous windows.
 

Roman-Catholic Basilica –

the biggest Baroque cathedral in Romania.
 

The Oradea Fortress

 

Moon Church –  a church unique in Europe, with a type of astronomical clock depicting the phases of the moon.
No matter where you go in Romania, you will surely be struck by the country's beauty and rich culture. Whether you are interested in history, nature, or just soaking up the local atmosphere, Romania has something to offer everyone.
PIN THIS POST TO SAVE IT FOR LATER!