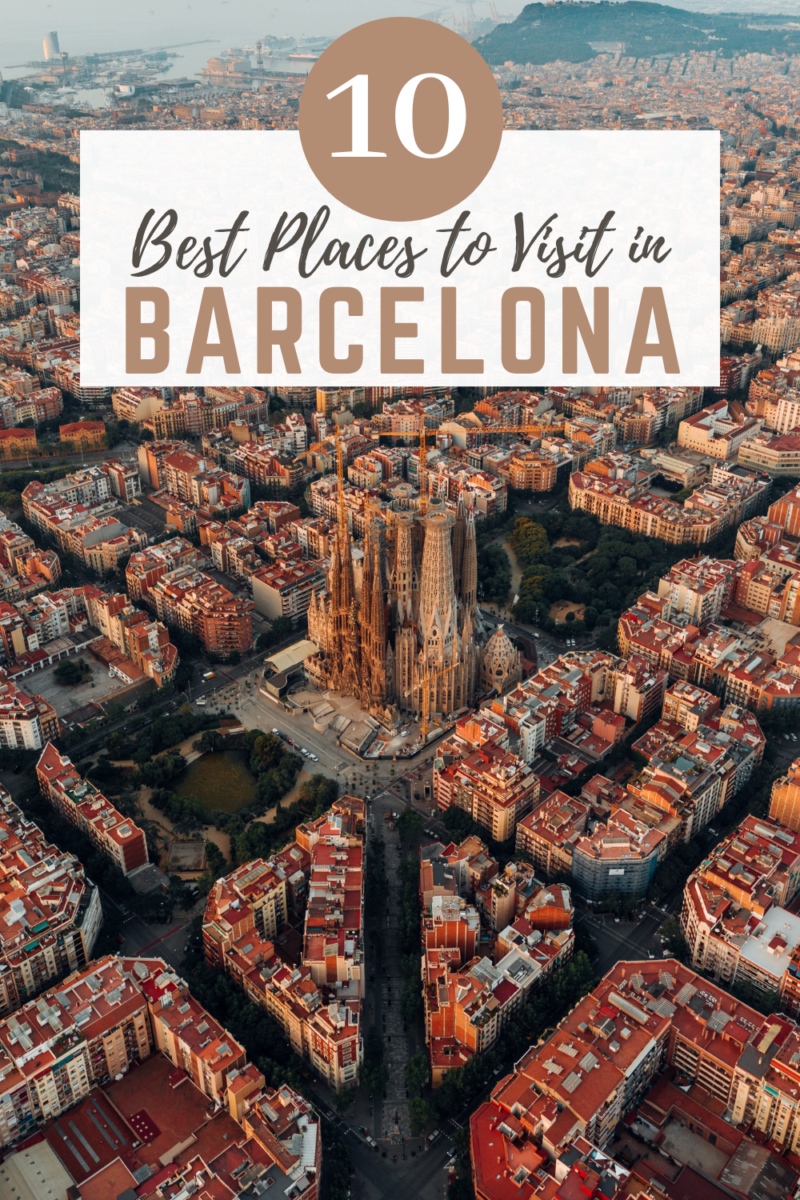 Check out these top 10 Must-See Places in Barcelona. Barcelona is a city filled with cultural treasures and breathtaking sights, making it a popular destination for travelers from all over the world. From iconic landmarks like the Sagrada Familia to the bustling streets of La Rambla, there are endless options for things to see and do. If you're planning a trip to Barcelona and wondering where to start, here are some of the best places to visit in the city.
One more thing! Make your vacation full of unforgettable experiences with GetYourGuide! It is a booking platform that helps travelers find incredible travel experiences wherever they're headed. These experiences include skip-the-line tickets to the world's most iconic attractions, walking tours by top local experts, immersive food and beverage tours, cooking and craft classes, bucket list experiences, and niche offerings you won't find anywhere else. Click here to learn more.
You can check out our other round-ups of the Top 10 Must-Visit Places in Romania.
This article may contain affiliate links. I earn a small commission when you book through these links at no additional cost to you.
Sagrada Familia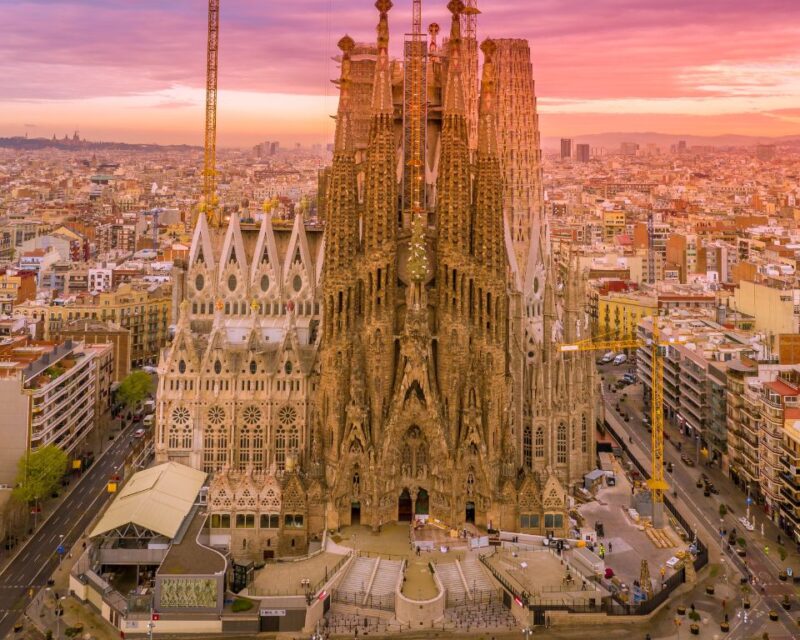 The Sagrada Familia is a truly breathtaking architectural masterpiece located in the heart of Barcelona. It is a large Roman Catholic church designed by Antoni Gaudí and is one of the most iconic landmarks in the city.
Construction on the Sagrada Familia began in 1882 and is expected to be completed in 2026, which will mark the 100th anniversary of Gaudí's death. The church is an example of Gaudí's unique style, which combines Gothic and Art Nouveau elements with a sense of naturalism. The exterior of the church is adorned with intricate details and spires that soar into the sky, creating a truly awe-inspiring sight.
Inside the Sagrada Familia, visitors can admire the stunning stained glass windows, which depict scenes from the life of Jesus, as well as the intricate columns and vaulted ceilings. The church also features a museum that displays models and plans of the Sagrada Familia, as well as some of Gaudí's other works.
The Sagrada Familia is a must-see for anyone visiting Barcelona. Its unique and elaborate design is sure to leave a lasting impression and is an experience that should not be missed.
Park Güell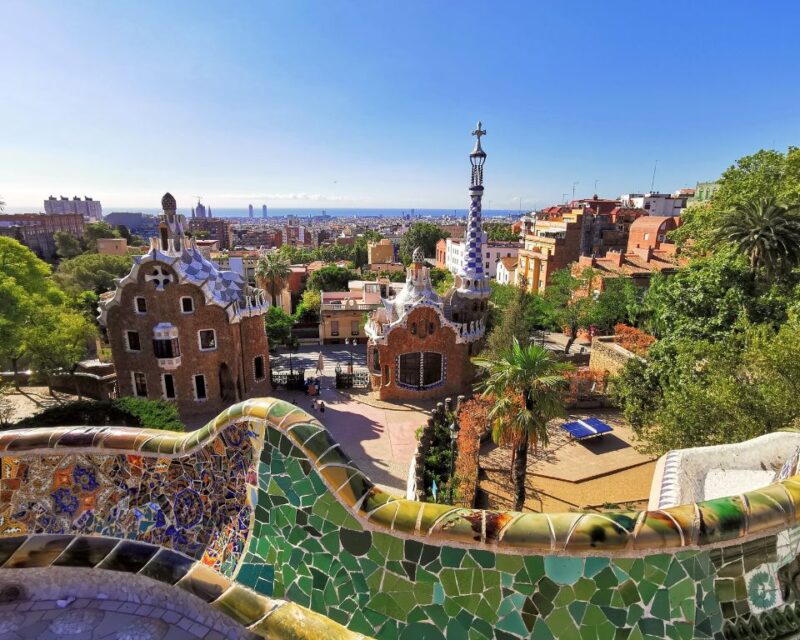 Park Güell is a public park located in Barcelona, Spain, that was designed by the famous architect Antoni Gaudí. It is a UNESCO World Heritage Site and is a popular destination for both tourists and locals.
The park is known for its colorful mosaic tile work and winding paths that lead to stunning views of the city. One of the most famous features of the park is the mosaic tile bench, which is decorated with a variety of colorful designs and is a popular spot for visitors to take photos.
In addition to its beautiful design, Park Güell also offers a variety of activities and amenities for visitors. There are walking trails, playgrounds, and open grassy areas where visitors can relax and enjoy the outdoors. The park also has a number of restaurants and cafes where visitors can grab a bite to eat or enjoy a drink.
Park Güell is a great place to spend a day exploring and taking in the beauty of Barcelona. Its unique design and stunning views make it a must-see for any visitor to the city.
Gothic Quarter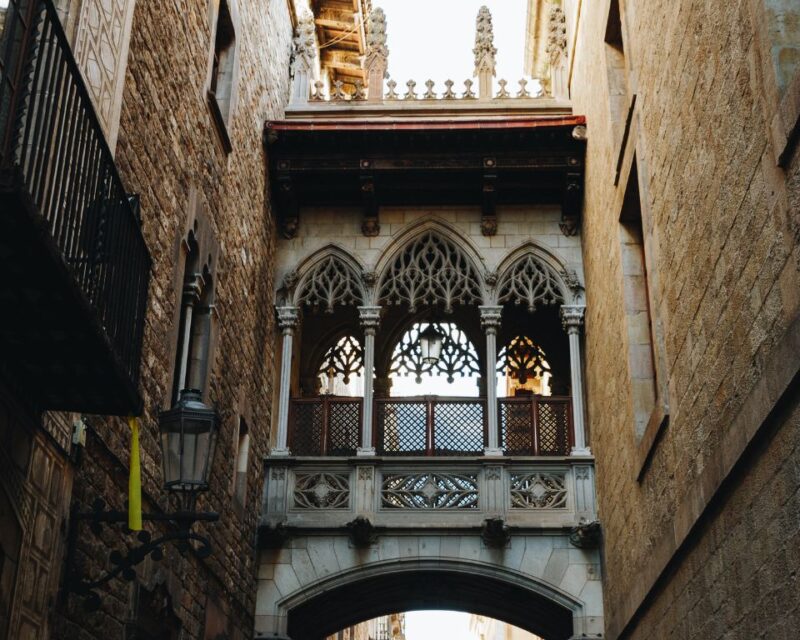 The Gothic Quarter, also known as the Barri Gòtic, is the oldest part of the city of Barcelona and is located in the center of the city. It is known for its narrow streets, charming squares, and stunning Gothic architecture.
The Gothic Quarter is a great place to explore on foot and discover the rich history of Barcelona. It is home to a number of important historical landmarks, including the Barcelona Cathedral, the Roman Temple of Augustus, and the Plaça del Rei, which was once the center of medieval Barcelona.
In addition to its historical landmarks, the Gothic Quarter is also home to a variety of boutiques, art galleries, and restaurants, making it a popular destination for shopping and dining. It is also a great place to experience the vibrant culture of Barcelona, with street performers, musicians, and artists often found throughout the neighborhood.
El Poble Espanyol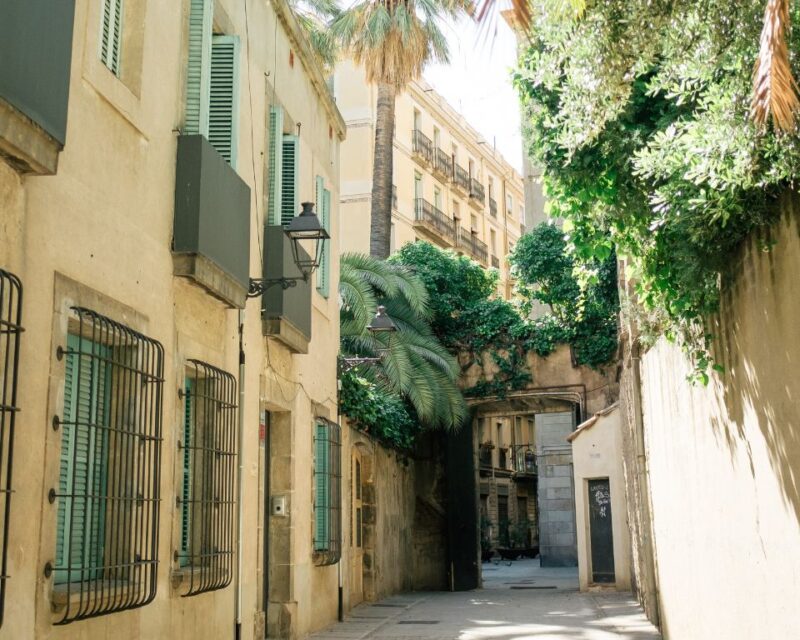 The Poble Espanyol, or Spanish Village, is one of the city's most popular visitor attractions: a unique combination of architecture, contemporary art, traditional crafts, shops, gastronomy, and traditions, in a pleasant setting free of traffic which is perfect for all the family. Situated in one of Barcelona's most iconic areas, the Poble Espanyol was built in 1929 for the International Exhibition and resembles an actual village with replicas of 117 real-life scale buildings from different Spanish regions. You'll find a typical Andalusian quarter, a section of the Way of Saint James, and examples of Romanesque monastic architecture, among others.
Inside Poble Espanyol, there's a wide choice of bars and restaurants that reveal the variety and wealth of Spanish gastronomy, and there is also the Fiesta space a multimedia facility that allows visitors to discover the soul of a culture through its popular festivals. The village is also a unique place to shop. There are more than 20 crafts workshops that open every day so you can see the craftspeople working on unique pieces of pottery, glass, leather, and jewelry.
Moreover, there is the sculpture garden where 36 sculptures transform the garden of Poble Espanyol into an evocative space where art and nature embrace each other. At the end of the garden is a viewpoint with a marvelous view of Barcelona.
Catedral de Barcelona (Barcelona Cathedral)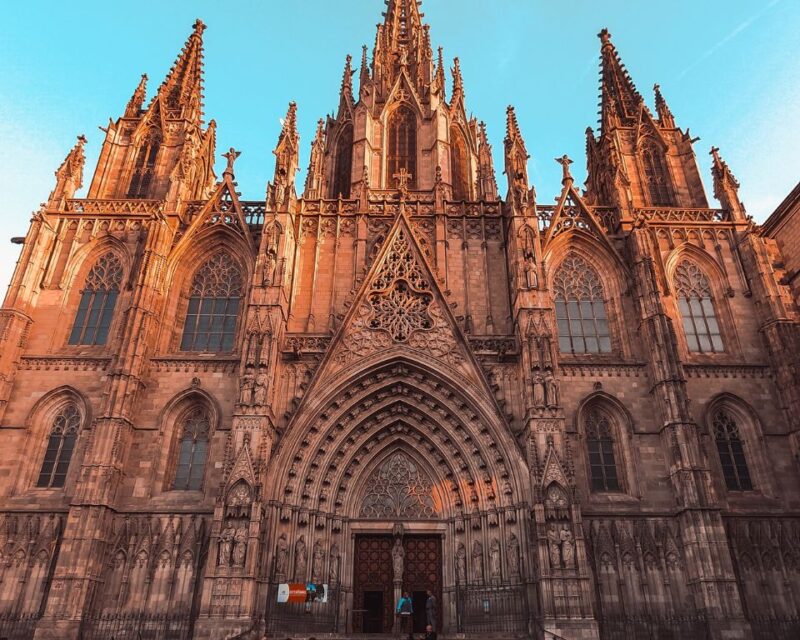 Towering above the center of the Barri Gòtic district is Barcelona's principal cathedral. The Gothic cathedral's construction began in the late 13th century, though it wasn't completed until the mid-15th century. While you're here make sure to mosey on over to the cloister, which features a verdant tropical garden.
Many travelers found the Catedral de Barcelona to be stunning, though visitors who have said that they've seen a number of European cathedrals prior didn't find this cathedral to be that noteworthy. If you have enough time, visitors highly suggest taking advantage of the opportunity to go to the top of the cathedral on the roof. There, visitors can get an eyeful of the spire up close as well as some prime city views. Whatever you choose to do, make sure to wear the proper attire. According to recent travelers, the dress code here is strict and knees and shoulders must be covered. Shawls are said to be for sale for those who need to cover up.
La Rambla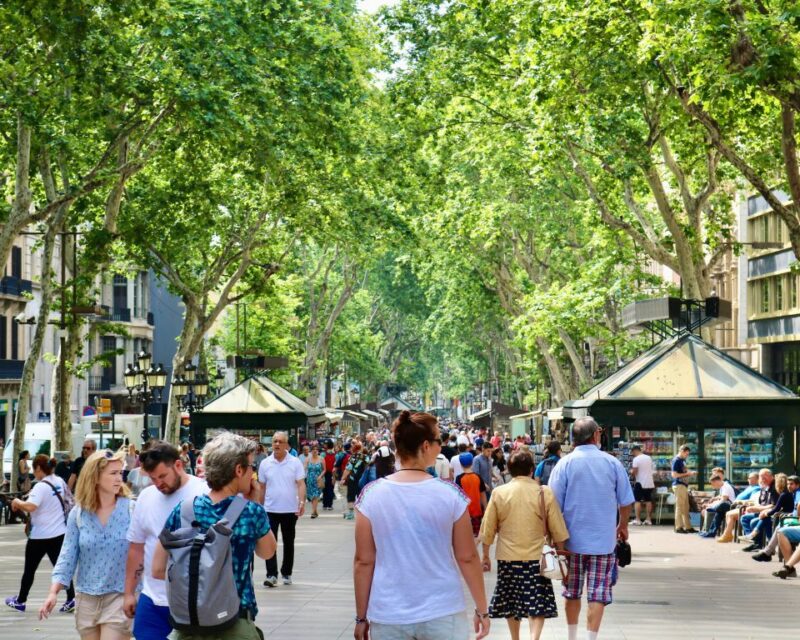 La Rambla is a bustling street located in the center of Barcelona, Spain. It is one of the most popular destinations in the city and is a great place to experience the vibrant culture and energy of Barcelona.
La Rambla stretches for about 1.2 kilometers and is lined with trees, flowers, and a variety of shops, restaurants, and cafes. It is a popular spot for people-watching and is often filled with street performers, musicians, and artists.
In addition to its shopping and dining options, La Rambla is home to a number of important landmarks, including the Mercat de Sant Josep de la Boqueria, a popular food market, and the Palau Güell, a mansion designed by Antoni Gaudí.
Barceloneta Beach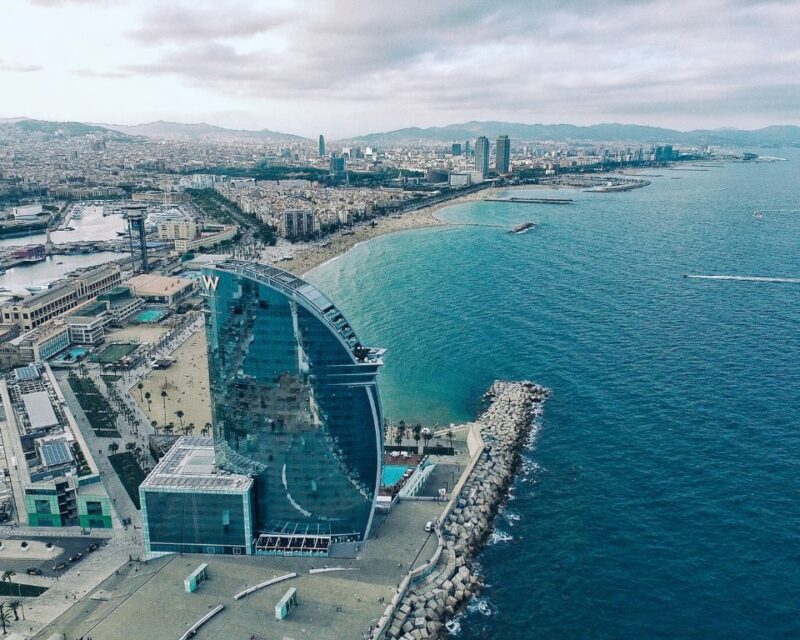 Barceloneta Beach is a busy and lively beach, with a variety of amenities for visitors, including showers, toilets, beach chairs, and umbrellas for rent. There are also a number of restaurants and bars located along the beach, making it a great spot for a refreshing drink or a bite to eat.
In addition to Barceloneta Beach, there are a number of other beaches located in and around Barcelona, including Sant Sebastià Beach, Mar Bella Beach, and Nova Icària Beach. Each beach has its own unique character and amenities, so visitors can choose the beach that best suits their needs.
There is no shortage of amazing places to visit in Barcelona. From the unique architecture of Antoni Gaudí to the beautiful beaches of the Mediterranean, this vibrant city has something for everyone. Whether you're interested in exploring the rich history of the Gothic Quarter or soaking up the sun at Barceloneta Beach, there is a wide range of attractions to choose from. No matter what you decide to see and do, you are sure to have an unforgettable trip to this beautiful city.
L'Aquàrium Barcelona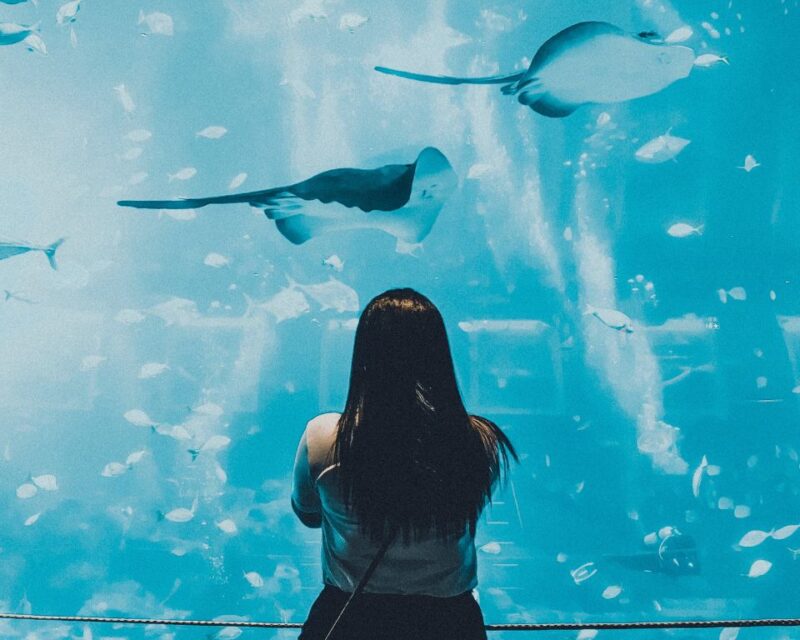 L'Aquàrium of Barcelona in Port Vell is one of Europe's biggest marine leisure and education centers and the most important concerning Mediterranean species.
A tour of L'Aquàrium of Barcelona reveals all the secrets of the ocean. The highlight is the vast oceanarium, which is home to sharks, ocean sunfish, and rays. You'll feel as if you're walking along the seabed as you pass through the 80-meter-long underwater glass tunnel. The "Planeta Aqua" display reveals many of the creatures that have adapted to the most diverse conditions of the aquatic environment: icy cold, the darkness of the abyss, and warm tropical waters. The display shows the importance of underwater life in the development of our planet and features species ranging from alligators to piranhas, from living fossils to penguins.
Casa Batlló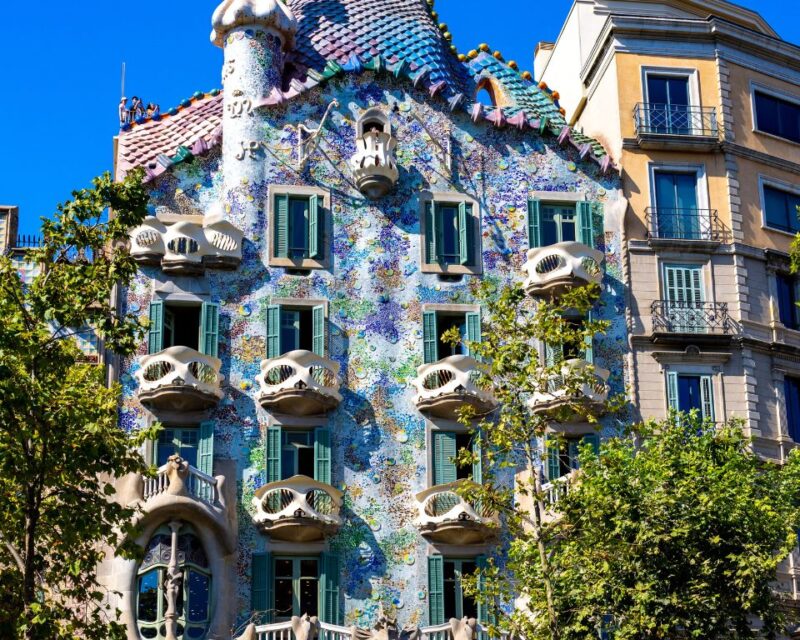 Casa Batlló is a building in the center of Barcelona. It was designed by Antoni Gaudí and is considered one of his masterpieces. From the outside, the facade of Casa Batlló looks like it has been made from skulls and bones. The "Skulls" are in fact balconies and the "bones" are supporting pillars.
Gaudí used colors and shapes found in marine life as inspiration for his creativity in this building e.g. the colors chosen for the facade are those found in natural coral. This is a must-visit place to admire the dazzling colors, wavy architecture, eye-catching balconies, gorgeous rooftops, and a fabulous augmented reality tour.
Parc d'Atraccions del Tibidabo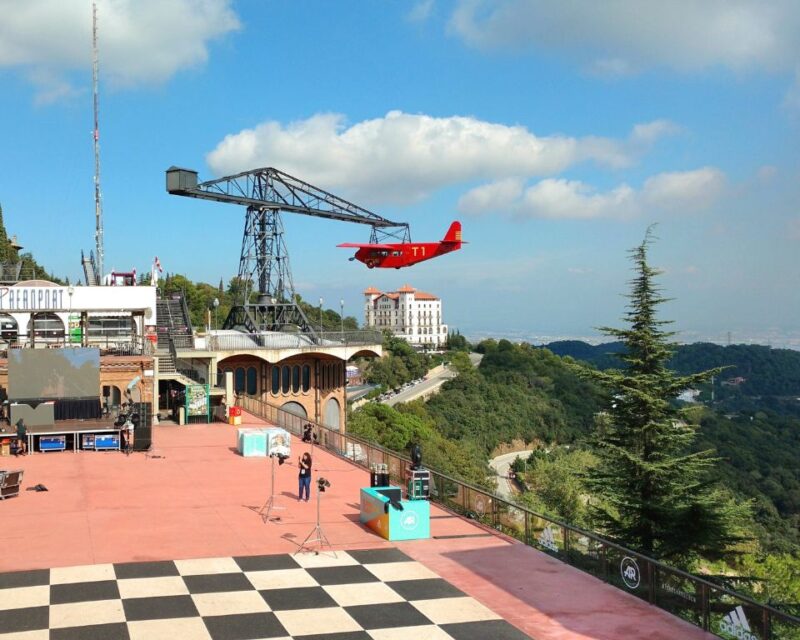 This's the ideal place to spend an unforgettable day out with family or friends, in a setting with panoramic views of Barcelona where fun is guaranteed.
The Tibidabo Amusement Park has stood for more than a century on Barcelona's highest point. It exists in the memories of generations of the people of Barcelona and continues to be a place for fun, surprises, and entertainment, with rides and attractions for young and old, for the wary and most daring.
PIN THIS POST TO SAVE IT FOR LATER